Financial headlines today are dominated by this mornings jobs report. Pundits are highlighting the October
 uptick in wages
. Unfortunately, our analysis of the data shows that most of this increase is related to the clean-up work in the aftermath of Hurricane Matthew by utility companies across the eastern seaboard. 
Besides Logging and Mining no other industry grew wages more than 1.2%.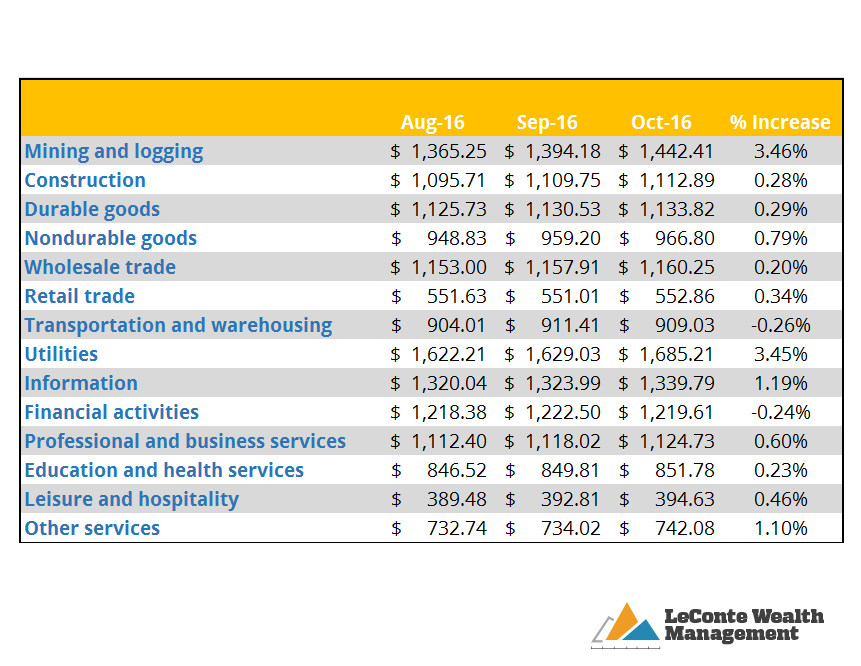 source:
BLS
Higher wages are part of the answer to our ongoing quest for consumer demand. With wage growth flat across most other industries, we will need to wait a bit longer to find out what's really happening to wages.
Read more...