'?ćAugust 2022 - Getting Schooled

 

2022 Summer Review - Dragging Anchor
'?ćThis is a rare chance to get a glimpse of what LeConte clients see as we review accounts and give insight on what is taking place in the economy.
 

---
My morning commute is about to get longer. Schools are cranking up in East Tennessee and I drive through 3 school zones to get to the office. After seeing what COVID lock downs and '??virtual'?Ě learning did to our kids, I rejoice in waiting my turn to creep through the school zones on my way in. Even after dropping below $5 a gallon, gas prices are still burning through our wallets. Pump prices are double what they were before COVID so getting kids to school is going to cost 30% more than last year. Most municipalities didn'??t include this massive fuel price spike into their fiscal plans.
Mortgage interest rates jumped from less than 4% last December to more than 5 ¬ĺ% this summer. These budget-busting circumstances are the intended by-product of our government leaders trying to make things better for you. The folks in congress and the bankers appointed to run the Federal Reserve are supposed to be smarter than you and I at all things financial. I think we should send everyone in Washington to a Dave Ramsey Financial Peace course to learn how simple-minded regular folk solve real-world financial problems.
Inflation ticked up to 9.1% in June as higher interest rates and gas prices combined to push stocks to new lows for 2022. The S&P 500 index is off the lows of June but still down 16% this year. Our 401k accounts are putting up losses that we haven'??t seen since the COVID lock down catastrophe. Sadly, we'??re not done with the pain yet. The Federal Reserve intends to raise rates again this month and they previously announced plans to double their economy-killing program called Quantitative Tightening in 45 days.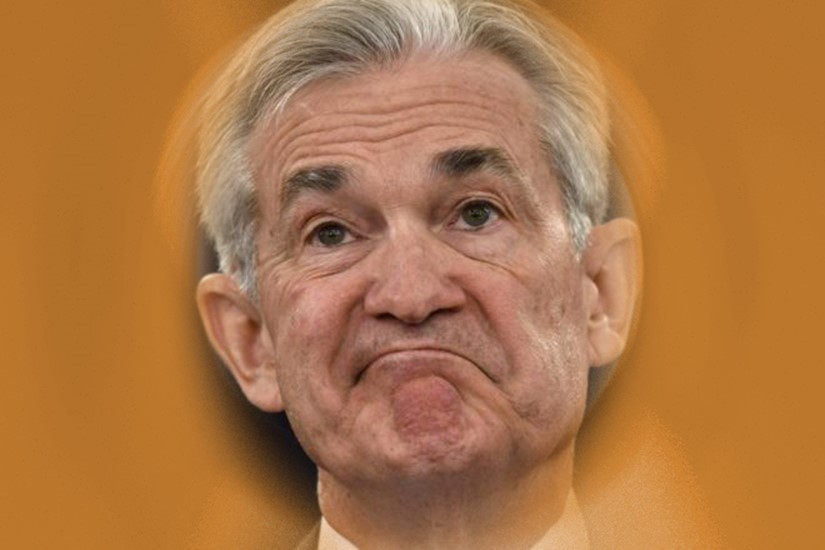 '?ćQuantitative Tightening is the Federal Reserve'??s plan to dump more than 1 trillion dollars of low yielding government bonds that the Fed bought after COVID. Since the housing meltdown in 2008, the Fed accumulated more than 8 trillion dollars of Treasury bonds and mortgages from the marketplace.
You may feel nauseous over your 401k losses but consider the $330 BILLION dollar loss that the Fed has on their bond holdings as of March. Analyst expect the losses to surpass 500 billion this summer as the Fed raises rates even higher. The Federal Reserve Bank holds about 41 billion in capital to support their obligations. In '??Who owns the Fed'??s massive losses?'?Ě Paul Kupiec and Alex Pollock of the American Enterprise Institute explained the corner that the Fed is painted into:
'??The Fed'??s stated intention is to monetize operating losses and back any newly created currency with an imaginary '??deferred asset.'?Ě It is impossible to imagine that the authors of the Federal Reserve Act would have approved of allowing the Fed to create an imaginary '??deferred asset'?Ě as a mechanism to hide the fact that the Fed is depleting its cushion of loss-absorbing assets while paying banks dividends and interest on their reserve balances, when the act itself makes member banks as stockholders liable for Federal Reserve district bank operating losses.'?Ě
So, the only thing keeping this scheme afloat is... 
 

Hoy Grimm,
Managing Partner
LeConte Wealth Management

 

---
'?ć
In July, Robert reached the 8 year mark with us. He's been integral to LWM since he started in July of 2014. Robert is a positive team member who continues to provide ongoing operations, planning, organizational and technology support to our clients.
 

Help us congratulate him!
  
Portfolio Specialist
LeConte Wealth Management
 

---
Experiencing friction? These approaches may help
There is a war for your wallet and despite our best efforts, many are losing the fight. According to the Bureau of Labor Statistics, inflation has soared to a 40-year high, as CPI reached 8.6% in May. Personal savings rates, or income left over after people spend money and pay taxes, have been cut in half from 10.4% to 5.4% from last year (See Chart Here). Side Note: personal savings rates as a percentage haven'??t been this low since October 2009. With pandemic stimulus spent and economic data weakening, individuals should start asking themselves, '??What steps can I take to keep my personal finances strong?'?Ě
 

Here are three practical suggestions to ponder:
1. I am reading the 1996 New York Times Best Seller, '??The Millionaire Next Door.'?Ě by Tom Stanley. This self-help personal finance book was the by-product of research on millionaires compiled over multiple decades. More than 25 years after it was published, I can tell you the research holds true. Many LeConte Wealth Management clients walked the same path and used the books principles throughout their life to achieve financial success. This brings me to an observation from the book, Be Frugal. This is one of the main characteristics of self-made millionaires and I'??d argue, is the most important.

Too often, high incomes are correlated with lavish spending. Matter of fact, our society is very much built on this thought. Marketing and advertising industries develop media to condition us from an early age by celebrating a certain status or brand. The implication is that, expensive items give you status, which brings gratification.Know that being frugal in our society is not normal. This suggestion will take practice and hard work to instill, but if implemented, it will position you to take advantage of opportunities that times like this present. 

2. A luxury once tasted becomes a necessity.'?Ě Nobody likes to decrease their spending, but most people have a regular expenses that are not necessities. Even if these habitual costs are small, if they aren'??t necessary, they are by definition a luxury. If your savings rate decreases because each dollar buys less goods, begin evaluating your monthly expenses. Then, identify one recurring expense that you can cut out completely. This doesn'??t require a wholesale lifestyle change, but the luxury expense you choose to cut could be the one that gives you the ability to maintain your savings instead.

3. Dig deeper, stay gritty and stay the course. Markets have had the worst 6-month start since 1970 and that can make it easy to get out of the game. Benjamin Graham sums up the attitude our team has, '??The market is a pendulum that forever swings between unsustainable optimism and unjustified pessimism. The intelligent investor is a realist who sells to optimists and buys from pessimists.'?Ě If you have a plan, stick to it, dig deeper, create excess cash-flow, and take advantage of what the pessimists give you. We are all heading towards a financial destination of our choosing. Is the journey that you are on towards the destination you where you want to end up at? Your future choices will steer you to your preferred destination. Before you make a choice, ask yourself, '??Is this choice I'??m about to act upon helping me make progress toward my goal?'?Ě Take your thoughts captive and stay the course!

Alex Willard,
Client Advisor
LeConte Wealth Management
 

---
Now Hiring... or maybe not
My son started his Summer job this week, which focused my attention on the local job market more than it normally would. I had been telling him for some time that he had his pick of jobs because '??Everyone is hiring'?Ě. As I drive around town, it seems that every business has a '??Now Hiring'?Ě sign, and some don'??t even have enough workers to open their doors for service. He was excited to think that he had his pick of places to work.
However, to my surprise, many of these businesses aren'??t really hiring. Since he'??s living in Knoxville for school, he applied at several of his ideal Summer jobs in the Knoxville market, and he didn'??t even get a call back. When he followed up, he was told the jobs were filled, and he would need to reapply on their website. I found it strange that places looking for workers wouldn'??t pursue people asking to work. Where have these jobs gone?
 
Then things started to get more confusing as some of my friends and clients were let go from jobs they'??d had for many years. They had similar things to say as they looked for new jobs and considered what to do with their future. Below are some of my friend'??s comments posted on Facebook related to his new job search:
1. '??Everyone is accepting applications but not hiring.'?Ě
2. '??I was not qualified for stock/ night stock '?? 15 years of retail/stocking experience.'?Ě
3. '??Pay is lower than two years ago when I was looking.'?Ě
4. '??How do they know I am not a fit for the job if they never spoke to me?'?Ě
5. '??The position was just filled last week.'?Ě
 
 
Jon Dockery
Managing Partner
LeConte Wealth Management
---
Contact us

865-379-8200

info@lecontewealth.com