'?ćOctober 2022 - Survival Guide

---
HELP US, HELP YOU!
 

What content do you find beneficial? Our team is requesting your feedback to improve our content. Please click on the link below to take our one-minute, four-question survey. 
 

Link here: LWM Newsletter Feedback
---
 

A Hurricane Season Survival Guide
Hurricane Warning
 

My vacation was cut short by the pending arrival of Hurricane Ian in the state of Florida. Fun fact 44% of all retired hurricane names (because of the damage they created) begin with the letter '??I'?Ě. We knew when we booked a vacation in late September that storm season could change our plans so we were prepared for this. If you live in Florida, it is inevitable that a bad storm will hit your area. Armed with this realization, the goal is simple '?? avoid a direct hit. I grew up in Seminole County, Florida. Hurricane season was a right of passage for school kids here. When students were issued textbooks at the start of a new school season, local grocery stores handed out book covers that had maps of the Caribbean region. When a storm formed, our teachers wrote the latitude and longitude on the chalkboard. Students would map and track each storm on our book covers. Chalkboards and textbooks are rarely used in modern classrooms, but my old-fashioned Florida classrooms equipped me with first-hand knowledge that native Tennesseans don'??t have.
The Sunshine State has become a very popular destination to thousands of new residents in the last few years. This migration is creating a problem during storm season. These newbie Floridians don'??t have any hurricane storm experience.
'?ćRules of Hurricane Season:
 
First Rule '?? know where the storms are.
 
Second Rule '?? have a list of essentials if normal public services are disrupted. Water, food and gasoline are obvious. Florida is very flat so inland residents fill sandbags ahead of time to buttress their doorways from high water. One transplanted New Yorker said he gave up shoveling snow for shoveling sand into sandbags this fall. As the storm approaches your location it'??s crucial to understand how unpredictable the storms track will be. You won'??t know exactly how close the storm will get until it'??s too late to get out of its destructive path.
 
Most Important Rule '?? have an evacuation plan. Know when to leave, where to go and how far to get. We cut park reservations and our hotel stay a bit short, packed up and headed home before the storm moved inland. Residents closer to the coast boarded up their residence and headed inland earlier than we did because they were closer to the storm.
 
Surprisingly, non-residents are unaware of how easy it is to evacuate out of a hurricane'??s most destructive forces. A coastal resident can drive less than an hour inland and find safety from the coastal surge. You don'??t have to travel a day away to avoid that direct hit. You'??re going to get rained on, maybe even lose electricity for a while, but you won'??t take a direct hit.
 
Storm Season for Investors
 
September and October are frequently a stormy time for investors. 2022 is living up to that reputation. '??Hurricane Powell'?Ě made landfall at the Fed meeting on September 21st. Markets were engulfed by a surge of...
---
 

Purpose Built Planning
Purpose Built Planning = Synergy!
 

Everyone is heading toward a financial destination. Few people take the time to chart a personalized course. Achieving your financial dreams will require focus, tenacity and maybe even some luck.
 

Smart individuals seek out experienced professionals to increase their opportunity to arrive on time and well-prepared. Our process, Purpose Built Planning, combines asset management, financial planning, and tax services to help our clients bring their dreams into focus. PBP provides a 360-degree picture of your financial future, allowing our team to help make changes along the way to improve your future outcomes.
 

For more information, give us a call (865) 379-8200 or visit our website at lecontewealth.com
 

Marriage and Finances: A One Year Reflection
Have you ever wondered what happens between '??I do'?Ě and '??we'??re done'?Ě?

Survey says'?¶ In some cases,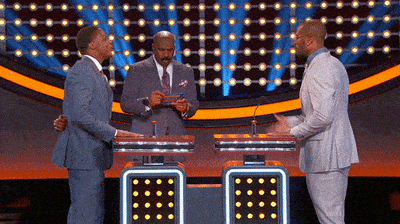 We all know that merging lives is not always as easy as it seems. Everyone has different skills, attitudes, upbringings, experiences, values, and education. We also know individuals have different communication styles and both typically come into a relationship with individualized expectations. So, having ongoing communication in a healthy way can and will curtail countless conflicts '?? especially when discussing finances.
Research suggests that one of the leading causes of divorce is money disagreements. In fact, more than 22% of marriages ending in divorce are contributed to this very thing.
'?¶But, what about the '??I do.'?Ě
My wife and I will be celebrating our one-year wedding anniversary on October 1st (happy early anniversary, Hannah!) and although we aren'??t as seasoned as most, we have gleaned a few realizations that may be beneficial to others. I am aware of the obvious that I work in the financial industry daily, so it does allow me to focus on the financial aspects of a relationship more than others, but most of the realizations we'??ve had are quite simple to discuss and implement.
Here are a few that may be helpful:
1. Be aware of habits throughout your dating relationship.
2. Go through...
 

>For more reflections and conclusion, click hereÔĽŅ
 

---
 
McNeillie serves with 
UW Champions
 
 

Wes helped fellow Champions pack 340 bags of toiletry items and shelf stable meals at Smoky Mountain Meals on Wheels in early September.
Contact Us

865-379-8200

info@lecontewealth.com
---
 Copyright 2022 LeConte Wealth Management, LLC. All rights reserved.