�May 2023 - Ha(Su)mmer Time - Debt Ceiling in Question

How resilient is the consumer?
With stimulus dried up and the Fed hiking rates for the 10th time since March 2022, how long can the consumer stay strong? Some may suggest cracks are beginning to appear. �Consumer debt hit new highs in the first quarter of 2023, surpassing $17 trillion. The federal funds rate is now at the highest level since 2007. With inflation still sitting above 5% and rummblings of potentially another rate hike, what could it mean for the consumer?
 

It's not all bad news. As interest rates remain high, you (the consumer) can benefit from boosted earnings on your savings. Our team has been touting the advantages of pulling dollars out of your low yielding bank accounts and put it into short-term Treasury obligations yielding north of 5%.
 

For more information, reach out to our team at (865) 379-8200 or email us at info@lecontewealth.com.
---
 

Painting your own picture
This week is going to be a busy week for me. As many know, I have three sons and the school year is ending for all of them. Itâ??s especially important to my middle son who is wrapping up his high school baseball career and will be graduating on Friday. Itâ??s kind of amusing to see how much stress can be caused by the process and celebrations related to graduation.
 

One of the events that we just completed was Senior Night at our church.Weâ??ve participated in the celebration before with my older son, so I knew what to expect. This year, I found myself just going through the motions.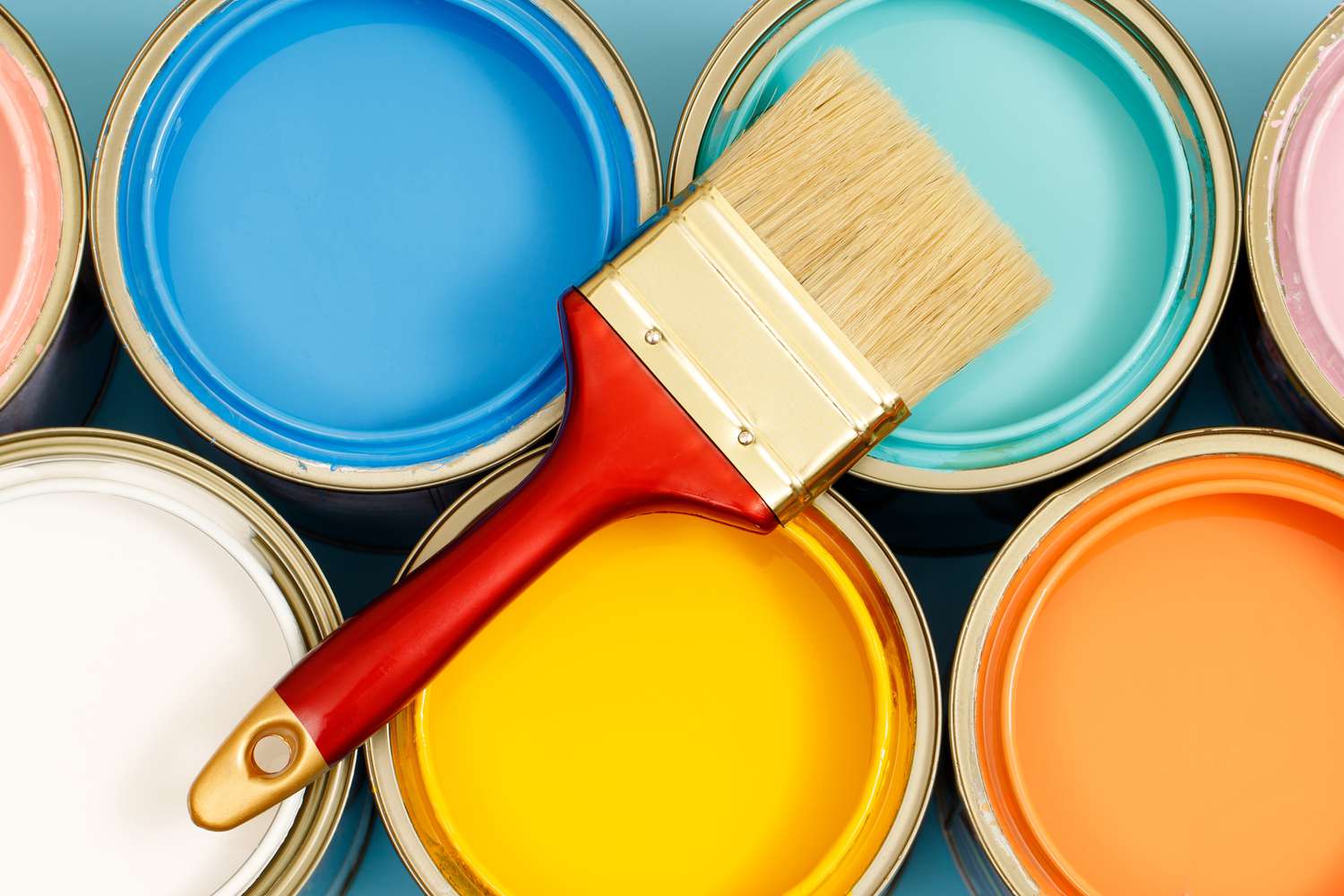 �As the event was about to wrap up, our youth minister hit me with a lesson that I found very important. He called it his Spoon and Paint Brush story. He first held up a wooden spoon and told some funny stories about the correction he had received as a child from a wooden spoon, switch or other device his parents chose. He then turned to the students and acknowledged that they were becoming adults, and the adults no longer had the ability to use the spoon.
 

The spoon was no longer in the parentsâ?? hands but was being handed to them. At points in life...
 

 

---
Willard earns enrolled agent designation from the internal revenue service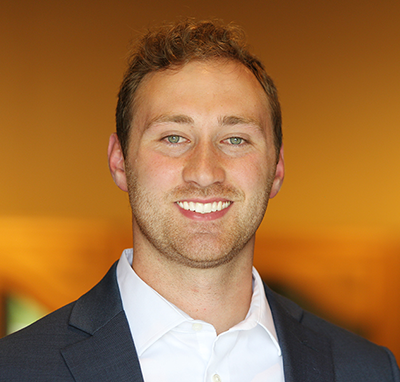 �
LeConte Advisor, Alex Willard passed the three-part IRS comprehensive Special Enrollment Examination (SEE). These exams covered individual and business tax returns, representation, and ethics. March 23, 2023, he was granted Enrolled Agent rights. Agents are required to demonstrate special competence in tax matters, adhere to ethical standards, and stay current with tax law and regulations by completing a minimum amount of continuing education annually.
Join us in congratulating him on this achievement!
---
 

College Graduation - what has changed in 230 years
Graduation Time!
 

My daughter graduated from law school last weekend. She has a job lined up with a family law practice in Phoenix, so sheâ??ll be taking the bar exam later this summer out west. My wife and I are proud of her academic accomplishments and the hard work that she put into it. Hard work was a key commencement message from Professor Don Cochran, who recently returned to Belmont Law after serving as a U.S Attorney under President Trump. Professor Cochran also encouraged graduates to take risks early in their law career. Donâ??t play it safe by rejecting difficult cases. Compared to my experiece with their peer group, these graduates would do well to act on Prof. Cochranâ??s advice.
 

A Lesson from History
 

230 years ago, a new Yale Law graduate applied the principles of risk taking and hard work to build his career. Oddly, this young lawyer found fame (and notoriety) not from practicing law but from an invention that we all learned about in middle school history class...
 

To continue reading about the above revolutionary invention and how the "Cotton Gin 2.0" could impact graduates for the remainder of time...
Hoy Grimm
Managing Partner
LeConte Wealth Management
---
Recently published on financial friction
---
An Ode to our Graduates!
The young man and young women pictured below are all children of LeConte team members. We are proud of all their hard work, accomplishments and most importantly, who they are growing up to be. We look forward to the impact they will make on their community in the future. Congrats, grads!
| �Erin Grimm graduated from Belmont University with a juris doctor (JD) degree. She will be relocating to Phoniex, AZ to practice law. | �Landon Dockery graduated from Maryville High School. He will attend Tusculum University where he'll study Health Sciences/Pre-Physical Therapy and continue his baseball career. | �Meaghan Dunne graduated from William Blount High School. She will attend South College in the Fall and will study Physical Therapy.  | �Jordis Blackburn graduated from the University of Tennessee Summa Cum Laude and with multiple Honors. She will be attending graduate school at Wake Forest University this Fall and will enter into the PhD program for Biomedical Engineering.  |
| --- | --- | --- | --- |
�Willard Graduates with LB '23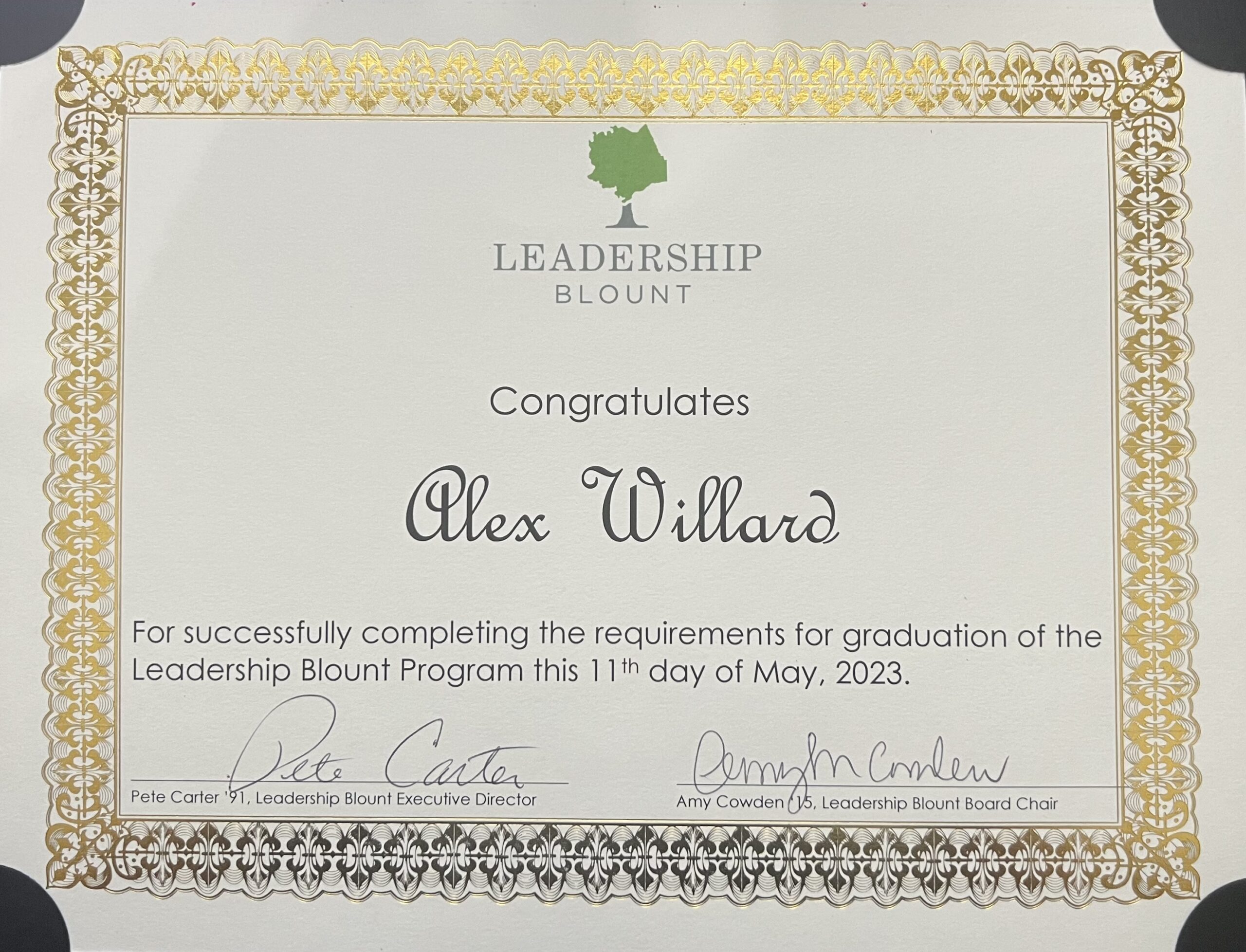 On May 11th, Alex joined the LB alumni ranks along with his Leaderhsip Blount Classmates. This concluded the year long session for the LB '23 class that started with orientation on July 28th last year.
 

Leadership Blount is "designed to build relationships, enhance leadership skills, increase civic engagement and improve community understanding that leads to positive impact in Blount County."
 

For more information about Leadership Blount, visit the website here.
Contact us

865-379-8200

info@lecontewealth.com
---
�� Copyright 2023 LeConte Wealth Management, LLC. All rights reserved.